Board of Directors: Bios
Lynn A. Bernard, Jr.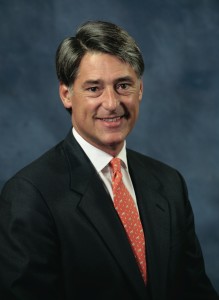 Education: BA Vanderbilt University 1976, MBA University of Texas 1978; Career: Invesco Ltd. – Manager of Investment Services – 2001 to present, Pinnacle Management & Trust – Chief Investment Officer – 1997 to 2001, L.A. Bernard & Associates – Founder & Chief Investment Officer – 1990 to 1997, Goldman, Sachs & Co. – 1978 to 1990; Affiliations/ Memberships: Weekley Family YMCA Board, St. John the Divine Episcopal Church, Houston Livestock Show & Rodeo – Life member and former 20+ year committeeman, Houston Country Club, Thunderbird Hunting Club; Family: A native Houstonian married to Carol Bernard, one son, one daughter, and three faithful K9 family members.
Petros E. Carvounis, MD

Dr. Petros Carvounis is a graduate of the University of Cambridge (B.A., M.A.) and the University of Oxford where he completed his medical degree (2000). He completed specialty training at the Mayo Clinic, the George Washington University, Washington, D.C. and Baylor College of Medicine, Houston, TX. He currently has a busy retina practice (Macula Vitreous Retina Physicians & Surgeons) and serves as Associate Professor of Ophthalmology at Baylor College of Medicine and as Clinical Professor of Ophthalmology at the George Washington University.
Dr. Carvounis has authored over 60 papers and book chapters and given over 100 presentations and courses at meetings. Dr. Carvounis has received the American Academy of Ophthalmology's Achievement Award (2014), the American Society of Retina Specialists Honor Award (2013), was voted one of the top 40 ophthalmologists under 40 internationally (2015), has been voted annually as one of the Best Doctors in America 2009-2016 and received a top doctors award from Houstonia magazine (2016).
Dr Carvounis is a keen tennis player, an avid equestrian and enjoys windsurfing, snowboarding, the opera and traveling. Dr. Carvounis is married to Sepi Carvounis, D.D.S., a native Houstonian who practices dentistry in Spring, TX and they had their first daughter, Eleni Carvounis in August 2016.
John C. Dawson, Jr.     SECRETARY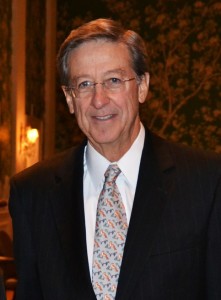 RRF Board Service: Board of Managing Directors 1995 to present; Executive Committee 1995 to present; Legal Committee 1995 to present; Fund Drive Chair 1996; Education: Attended Washington & Lee University; BA and LLB from the University of Texas; Career: Partner Vinson & Elkins (now retired); Chancellor, Episcopal Diocese of Texas; Director, St. Luke's Episcopal Hospital System; Memberships: State Bar of Texas; Lifetime Fellow American Bar Assn.; Order of the Coif; Houston Country Club; The Club at Crested Butte; St. Charles Bay Hunting Club; Personal: His father was one of the founders of RRF. Married Neva Chambers Dawson; three children: John C. Dawson, III; Dee Lucylle Dawson, and Craig Chambers Dawson.
Frank K. Eggleston D.D.S.     CHAIRMAN, BOARD OF DIRECTORS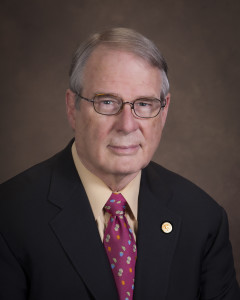 Dr. Frank Eggleston is a native Houstonian, and graduate of Texas Christian University and Baylor University College of Dentistry. He was a Lieutenant in the U. S. Navy before returning to Houston to practice with his childhood dentist and mentor, Dr. Ralph Boelsche. He practiced forty years in the Niels Esperson Bldg. Dr. Eggleston is a member of the American Dental Association, the Texas Dental Association, the Greater Houston Dental Society, the American College of Dentistry, The International College of Dentists, and other organizations. He was President of the American Academy of Restorative Dentistry. He was on the ADA Board of Trustees, the President of the TDA, and President of the Greater Houston Dental Society. He received the Distinguished Service Award and the Gold Medal of Distinguished Service Award from the Texas Dental Association.  Dr. Eggleston was the commencement speaker at Texas A & M, Baylor College of Dentistry and twice at the University of Texas Dental Branch. He currently serves on the Baylor Oral Health Foundation in Dallas and is on the Board of the Weekly YMCA. He speaks and teaches world-wide on health and nutrition.
Dr. Eggleston is married to the former Sara Offutt, who was the principal of Pattison Elementary in Katy ISD (winner of the National Presidential Blue Ribbon Award for excellence in Education). They have one daughter, Camille Hailey, who is a law professor in the Mays Business School at Texas A & M University.  Camille is married to David Hailey and they have given the Egglestons three wonderful grandchildren.
Shara Fryer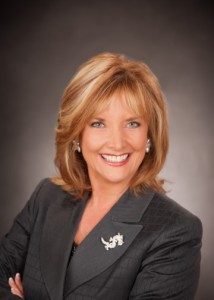 Shara Fryer is the anchor of Houston's Morning News on News Radio 740KTRH and a thirty-year veteran television journalist who earned her many awards and credentials covering top stories of the day, across Texas and the world. She's a Fellow of the American Leadership Forum, an alumnus of the FBI Citizens' Academy, a Lifetime Committeeman of the Houston Livestock Show and Rodeo, and serves on the boards of the World Affairs Council of Houston, the Japan America Society of Houston, and the National Parks Photography Project. She has been honored by Rotary International, the Anti-Defamation League, the Grand Masonic Lodge of Houston, and the governments of Japan and Israel for her efforts toward international goodwill.
A surviving cancer patient, she devotes time to cancer outreach and fundraising. Shara is married to businessman and Houston native Barry Silverman.
Ron G. Girotto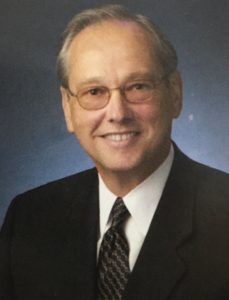 Education: B.S.  B.A. Pittsburg State University (1964); M.S. Kansas University (1968); Southwestern Graduate School of Banking (1975); Career: President and Chief Executive Officer – Houston Methodist Hospital; EVP, Chief Operating Officer and Chief Financial Officer – Houston Methodist Hospital; Administrator, Department of Otorhinolaryngology – Baylor College of Medicine; VP, Secretary-Treasurer – First/Second Baldwin Bankshares, Inc.; Manager, Financial Services, Southwest Division – Phillips Petroleum Company; U.S. Army, Signal Corp.
Memberships/Affiliations: Houston Petroleum Club; Houston Club; Houston City Club; Saint Vincent De Paul Catholic Church; Equestrian Order of the Holy Sepulchre; Faith in Practice; Amazing Place; Council of Overseers, Jesse H. Jones School of Management, Rice University; Personal: Married to Judith Menghini Girotto; One daughter, Jennifer, and two sons, Jeffrey and Matthew, and nine grandchildren; Jennifer graduated from Texas A&M, University of Houston and Houston Baptist University; Jeffrey graduated from University of Texas and Rice University; Matthew graduated from Texas A&M and Washington University.
L. Henry Gissel, Jr.

Henry Gissel was born in Houston, Texas. He received a B.A., with honors, from Rice University; an LL.B., magna cum laude, from Southern Methodist University School of Law in 1961; Board Certified, Estate Planning and Probate Law, Texas Board of Legal Specialization; and author and frequent lecturer on probate, trust, estate planning and tax law subjects. Mr. Gissel is a consultant to Wilmington Trust Company. He retired as a Senior Partner at Fulbright & Jaworski L.L.P. after 43 years of law practice at the same firm. Professional honors include election into the Estate Planning Hall of Fame in 2011 and Distinguished Texas Probate Attorney Lifetime Achievement Award in 2014, presented by the State Bar of Texas Real Estate, Probate and Trust Law Section.
Mr. Gissel is the Vice-President and a Director of the ACTEC Foundation (American College of Trust and Estate Counsel); a former executive board member and president of the Association of Rice Alumni; former director of the Houston Alzheimer's Association; and past president of the Forest Club. He and his late wife Jo Claire have three children and four grandchildren.
Bernard Hicks, MD

Emmett A. Humble     CHAIRMAN EMERITUS

Nancy F. Japhet (Mrs. Daniel R. Japhet)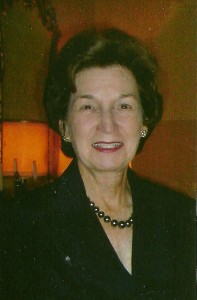 Earning an Economics degree from the University of Oklahoma, Nancy Japhet went on to a career as Assistant to Economist at Texas National Bank of Commerce (now Chase Bank). Mrs. Japhet is a member of St. John the Divine Church Altar Guild, River Oaks Garden Club, and the Junior League of Houston. She serves on the Board of Houston Arboretum and Nature Center, and on the Board of Trustees of Bayou Bend Collection and Gardens. She is past President of the Bayou Bend Board of Trustees and of the River Oaks Garden Club, and past Board Member of The Museum of Fine Arts, Houston. Mrs. Japhet is affiliated with Pi Beta Phi Sorority, Garden Club of America, Episcopal Church Women, and The Bayou Bend Gardens Endowment.
Married to Dan Japhet, deceased, who is the son of deceased RRF Board Member, E. C. Japhet. She has four grown children and five grandsons.
James E. Key, MD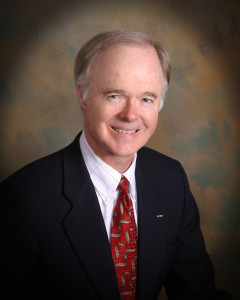 Dr. Jim Key was born in Brazoria County, Texas, home to his maternal ancestors since the 1830s.  He was an Eagle Scout as well as a National Merit Finalist in High School.  After attending The University of Texas and graduating Phi Beta Kappa, he completed all of his medical training at Baylor College of Medicine, interrupted only by two years of active duty during Vietnam. Dr. Key began ophthalmology practice in the Texas Medical Center in 1976, and has been on the clinical faculty at Baylor since that time, having taught both cataract surgery and contact lenses.  He was Chief of Ophthalmology at St. Luke's Hospital for twenty years and presently is a member of Houston Methodist Eye Associates.  He received Baylor's Outstanding Alumni Award in 2006, the Honor Award of the American Academy of Ophthalmology in 1990 and has been a board member of the RRF since 2008.
Dr. Key and wife Betty have been married for 46 years, and have two children and four grandchildren, all in Houston.  They both are engaged in a wide range of church and community affairs.
Bettie Harding Lee

Bruce B. Mack

Alice R. McPherson, MD     PRESIDENT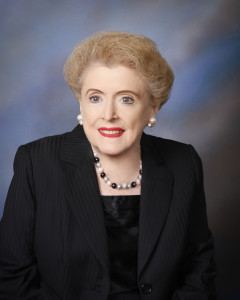 Dr. Alice McPherson is an accomplished teacher, scholar, leader and pioneer dedicated to the study and treatment of retinal diseases. She received her baccalaureate and medical degrees and took her ophthalmology residency at the University of Wisconsin. She completed a retina fellowship with Dr. Charles Schepens at the Massachusetts Eye and Ear Infirmary.  Dr. McPherson is a professor of ophthalmology at Baylor College of Medicine specializing in macular degeneration and vitreoretinal diseases and surgery.  She is a Fellow of both the American College of Surgeons and the International College of Surgeons. Dr. McPherson's scientific contributions to ophthalmology began with pioneering scleral buckling procedures, cryotherapy and xenon arc and laser photocoagulation in the treatment of retinal diseases.  She was an early and vigorous advocate of photocoagulation in the treatment of diabetic retinopathy.  This was initially a controversial position, later proven correct by the large, randomized prospective National Eye Institute Diabetic Retinopathy Study.
In 1969 Dr. McPherson founded the Retina Research Foundation (RRF), one of the nation's leading eye research organizations, dedicated to promote understanding, prevention and treatment of retinal diseases.  To accomplish this, in 1973 the RRF started to fund pilot research studies and in 1976 began collaborating with outstanding organizations to support variety of programs in retina research around the world.
Suzanne S. Miller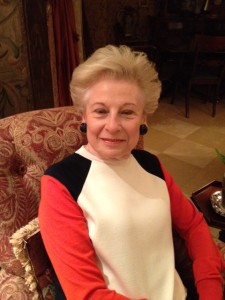 Suzanne Miller was born and raised in Shreveport, Louisiana. She attended the University of Texas at Austin. Following her marriage, she moved to Houston and has been a Houston resident since 1957. Mrs. Miller's career was in retail and design, first with a family-owned chain of jewelers, then in the development of Walden on Lake Conroe, and for almost 20 years in the 1980s and 1990s as co-owner of the Traditions antique shop located in the Museum District.
Memberships and affiliations include The Houston Symphony, Museum of Fine Arts, Juvenile Diabetes Foundation, Tourette's Foundation, M.D. Anderson Hospital, and Seven Acres, where she has been involved in fundraising and planning special events. She is active in numerous philanthropic organizations, primarily in the arts and medical research, and has two children and five grandchildren.
Benjamin F. Orman, MD

Dr. Ben Orman was born in Houston, Texas. He graduated from Rice University, received his MD from Duke University, and completed his residency training at George Washington University Hospital and then at Baylor-affiliated hospitals followed by a Pulmonary Fellowship at Baylor. He served in the U.S. Army in Germany as Captain in the Medical Corp. Dr. Orman is Board Certified in both Internal Medicine and Pulmonary Disease. He was in private practice for over thirty years and has served as President of Methodist Hospital Medical Staff and Chairman of Clinical Practice Organization at Methodist. Now retired from private practice and following service for a decade as Medical Director at Methodist Wellness Services, Dr. Orman is presently Medical Director at Aramco Medical Clinic.
Dr. Orman and wife Janet Ford Orman have three sons and two grandchildren. They travel annually to Guatemala villages as medical volunteers for Faith in Practice.
Michael Patrick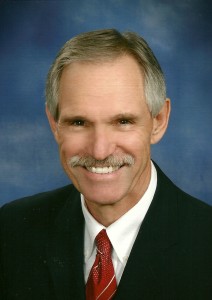 Mike Patrick graduated from the University of West Alabama with a BS degree in Business Administration and Accounting. He has worked in the telecommunications and related industry since 1974. Formerly President of Lamar Telephone Company in Alabama, Vice President of Frontier Corporation of the South, and President of the Alabama/Mississippi Telephone Association. He is currently President and CEO of Mid South Telecommunications and President of the Harry E. Bovay Jr. Foundation in Houston, Texas. He is a member of the River Oaks Baptist Church where he serves as a Deacon. He currently serves on the Sam Houston Area Council Boy Scouts of America's Board of Directors and the Philmont Scout Ranch High Adventure Camp's Ranch Committee.
Mike and his wife Eva are native Alabamians relocated to Houston, Texas, almost twenty years ago. Eva is a retired schoolteacher who spends much of her time involved with church and other volunteer activities.
Jacquelyn M. Royce     CHAIR, BOARD OF ADVISORY TRUSTEES
Jacque McDonald Royce was born in Houston, Texas.  She graduated from Baylor University and taught Biology at her alma mater, Austin High School. She has served in the Houston Community in many organizations and serving
as President of The Houston Junior Forum, HJF Endowment Fund, Houston Bar Association Auxiliary, HBAA Charitable Fund, The Public Relations Committee of St. Joseph Hospital, the 130 year old Ladies' Reading Club, and also serving as Regent of the John McKnitt Alexander Chapter of the DAR.   Jacque was a Founding Member and Treasurer of the Komen Breast Cancer Foundation.  She remains active as a volunteer at Austin High School.
She is married to Joe Royce, an attorney and they have 2 children and 8 grandchildren.  The Royces are members of Chapelwood Methodist Church and Jacque has served as a Stephen Minister as well as serving on the Kitchen Ministry and the Wedding Guild.  She is a member of Pi Beta Phi Sorority.
F. Ames Smith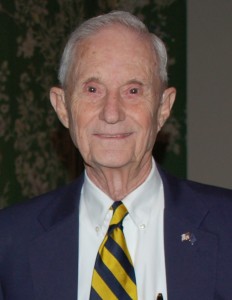 Ames Smith graduated from the U. S. Naval Academy in 1950.  He was Brigade Commander and cited for leadership, athletic and academic achievement. He served in Atlantic Fleet as Aide and Flag Lieutenant to Commander Battleship Cruiser Force (ComBatCruLant). He joined Exxon's Production Department in 1954.  He was assigned to the Engineering Department in Houston and subsequently to Exxon Production Research where he managed research supporting Exxon's rapidly increasing artic and deep water production operations. Next, he was named Marine Department Operations Manager with responsibility for operating efficiency and safety of over twenty tankers and one of the largest U.S. inland fleets. His last position was in Public Affairs, generating and communicating policy positions on various national issues.
After retirement from Exxon, he joined with several friends to find and produce oil and gas. He also joined with Emmett Humble in technical consulting for clients in Japan, China and Indonesia and other countries. Mr. Smith chaired the Houston Chapter of the API; was President of the Port of Houston's Propeller Club, President of the Houston Racquet Club and Vestryman of St. Martin's Church. Ames Smith and wife Margaret have four children, nine grandchildren, and four great grandchildren.
H. Richard Walton   TREASURER

H. Richard Walton serves as Chief Financial Officer Emeritus of Flotek Industries, Inc., a public, technology-driven company that develops and supplies energy chemistries and oilfield products, services and equipment. Prior to joining Flotek, Mr. Walton spent his entire 30 year career in public accounting, including 20 years as an audit partner at KPMG LLP. His experience includes financial statement audits and registration of securities with the SEC. Mr. Walton is a certified public accountant and has served as an officer in the United States Army. He holds a Bachelor's degree from Westminster College in Economics and Business Administration. He currently serves as a member of the board of trustees of the Retina Research Foundation, and as a member of the board of directors of DePelchin Children's Center and Pennies for Education and Health. He also serves on the Audit and Finance Committee of Houston Hospice.
Diana M. "Dede" Weil

Arthur Willis, MD

R. Malcolm Wooley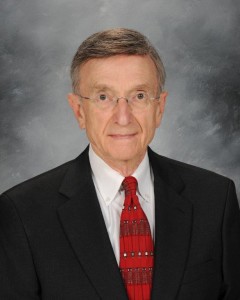 Malcolm Wooley graduated from Baylor University, where he attended on a tennis scholarship. After serving in the Air Force Medical Corp he entered the financial services field. With over 40 years of experience, he has published articles and spoken on various financial issues to employees of major corporations, members of foreign stock exchanges and universities in the United States and Asia. He was selected as the Executive in Residence (Adjunct Professor) in the University of North Carolina system where he taught finance and participated in academic studies at Fudan University in Shanghai China. He has served on the Board of Directors of a Houston Bank as well as various church committees.
Malcolm is an Investment Advisor Representative with Lincoln Financial Advisors Corp. He holds the professional designations of Chartered Life Underwriter (CLU) and Certified Funds Specialist (CFS). He and his wife Vivian have three children and five grandchildren.