RRF Kayser International Award
Presented by International Society for Eye Research (ISER)
Made possible by a gift to RRF in honor of Paul Kayser, the RRF Paul Kayser International Award in Retina Research was first presented in 1986. This international award recognizes lifetime achievement by a vision scientist who has made a significant contribution to the understanding of vitreoretinal diseases or disorders. This $50,000 award is given every two years.
2016 Award Recipient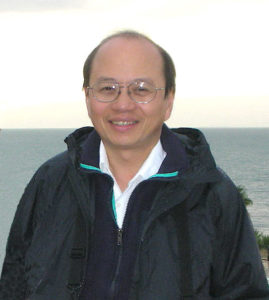 King-Wai Yau, PhD
Professor of Neuroscience
Johns Hopkins University School of Medicine
Baltimore, MD
Award to be presented at ISER XXII Biennial Meeting
Tokyo, Japan
September 28, 2016
Title of Lecture
Melanopsin Signaling in the Eye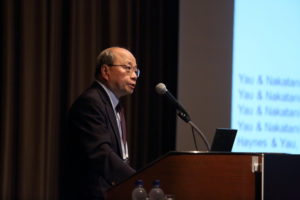 Education, Career Achievements, and Research Interests
King-Wai Yau was born in China and grew up in Hong Kong. After high school and a year of medical school there, he came to the US and received an A.B. in physics from Princeton (1971, University Scholar, Phi Beta Kappa, Sigma Xi) and a Ph.D. in neurobiology from Harvard (1975) under John Nicholls. He did postdoctoral work with Denis Baylor at Stanford, developing the suction-pipette-recording method that revolutionized the study of retinal rods and cones. He spent 1979-81 at Cambridge, England with Sir Alan Hodgkin, during which time he became intrigued by rod/cone phototransductions. In 1981, he moved to Department of Physiology and Biophysics at University of Texas Medical Branch at Galveston, where he contributed greatly to solving this problem. He rose to full professor in 1985, and, a year later, relocated to Johns Hopkins as Professor of Neuroscience and HHMI Investigator. At Hopkins, Yau investigated rod/cone phototransductions in ever greater detail. He also expanded over time into molecular biology, olfactory transduction, ion-channel molecular physiology, mouse genetics, intrinsically-photosensitive retinal ganglion cells, as well as retinal diseases and some translational work.
Yau received England's Rank Prize in Optoelectronics (with Denis Baylor and Trevor Lamb) in 1980, Friedenwald Award from Association of Research in Vision and Ophthalmology (1993), Alcon Award in Eye Research twice (1994, 2005), Magnes Prize from Hebrew University of Jerusalem (1996), Balazs Prize from International Society for Eye Research (2006), Portugal's Antonio Champalimaud Vision Award (with Jeremy Nathans) in 2008, CNIB Chanchlani Global Vision Award, Canada (2012), and the tri-yearly National Academy of Sciences Alexander Hollaender Award in Biophysics (2013). Yau is a member of National Academy of Scienes and a Fellow of American Academy of Arts and Sciences.
2014 Award Recipient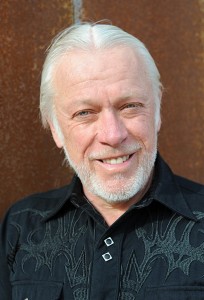 Robert E. Marc, PhD
Distinguished Professor of Ophthalmology
Director of Research, John A. Moran Eye Center
University of Utah, Salt Lake City, UT
Award presented at ISER XXI Biennial Meeting
San Francisco, CA
July 23, 2014
Title of Lecture
Mapping Retinal Cells and Networks
Major Contributions to Vision Science 1975 to present
Marc RE, HG Sperling. 1977 The chromatic organization of primate cones. Science 196:454-456. Pubmed 403607. This work visualized, for the first time, the chromatic patterning of primate retinal cone photoreceptors.
Marc RE, WK Stell, D Bok, DMK Lam 1978 GABAergic pathways in the goldfish retina. J Comp Neurol 182:221-246. Pubmed 212456. This work provided the first ultrastructural mappings of retinal inhibitory transmitter networks.
Marc RE, WLS Liu. 1985 Glycine-accumulating neurons in the human retina. J Comp Neurol 232: 241-260. PMID 2982926. First TEM autoradiography of A-II and other glycine-accumulating neurons in human retina.
Marc RE, WLS Liu, M Kalloniatis, S Raiguel, E Van Haesendonck. 1990 Patterns of glutamate immunoreactivity in the goldfish retina. J Neuroscience 10:4006-4034. PMID 1980136. This work validated thin-section quantitative immunocytochemistry and was the precursor of computational molecular phenotyping.
Marc RE, RF Murry, SF Basinger. 1995 Pattern recognition of amino acid signatures in retinal neurons. J Neuroscience 15: 5106-5129. PMID 7623139. Established computational molecular phenotyping technology for mapping small molecules and clustering methods in imaging.
Marc RE. 1999 Mapping glutamatergic drive in the vertebrate retina with a channel permeant organic cation. J Comp Neurol 407:47-64. PMID 10213187. Validated cellular excitation mapping, a TEM-compliant technology for visualizing neuronal activity.
Marc RE, WL Liu. 2000 Fundamental GABAergic amacrine cell circuitries in the retina: Nested feedback, concatenated inhibition, and axosomatic synapses. J Comp Neurol 425: 560-582. PMID 10975880. Discovery of novel nested feedback and precise geometry rules for retinal connectivity.
Marc RE, BW Jones 2002 Molecular phenotyping of retinal ganglion cells. J Neuroscience 22:413-427. PMID 11784786. Fusion of computational molecular phenotyping and excitation mapping classifies virtually all retinal ganglion cells.
Jones BW, CB Watt, JM Frederick, W Baehr, CK Chen, EM Levine, AH Milam, MM LaVail, RE Marc 2003 Retinal remodeling triggered by photoreceptor degenerations. J Comp Neurol 464: 1-16. PMID 12866125. Established pathologic remodeling as a central process in progressive retinal degenerations.
Anderson JR, Jones BW, Yang J-H, Shaw MV, Watt CB, Koshevoy P, Spaltenstein J, Jurrus E, Kannan UV, Whitaker R, Mastronarde D, Tasdizen T, Marc R 2009 A computational framework for ultrastructural mapping of neural circuitry. PLoS Biol 7(3): e1000074. PMID 19855814. How to build and analyze neural connectomes in retina.
Anderson JR, Jones BW, Watt CB, Shaw MV, Yang J.-H., DeMill D, Lauritzen J.S., Lin Y., Rapp KD, Mastronarde D, Koshevoy P, Grimm B, Tasdizen T, Whitaker R, Marc RE 2011 Exploring the retinal connectome. Molecular Vision 17:355-379. PMID 21311605. An in-depth analysis of large networks; validates web annotation by comparing with prior reconstruction data; demonstrates novel connections.
Lin Y, Jones BW, Liu A, Tucker JF, Rapp K, Luo L, Baehr W, Bernstein PS, Watt CB,Yang J-H, Shaw MV, Marc RE. 2011 Retinoid receptors trigger neuritogenesis in retinal degenerations. The FASEB Journal 26: 81-92. PMID 21940995. Discovery of a key mechanism in pathologic rewiring in retinal degenerations.
Lauritzen JS, Anderson JR, Jones BW, Watt CB, Mohammed S, Hoang JV, Marc RE 2013. ON cone bipolar cell axonal synapses in the OFF inner plexiform layer of the rabbit retina. J Comp Neurol 521:977-1000. PMID 23042441. Revising our understanding of the inner plexiform layer by connectomics.
http://www.iser.org/prizes.html
Previous RRF Kayser International Award Recipients
2014    Robert E. Marc, PhD
2012    Robert E. Anderson, MD, PhD
2010    Frank Werblin, PhD
2008    John Dowling, PhD
2006    Dean Bok, PhD
2005    Judah Folkman, MD, and Gary W. Abrams, MD
2004    Gregory Acland, DMV, Gustavo Aquirre, DMV, Jean Bennett, PhD,
William Hausworth, PhD, Samuel Jacobson, MD, and Albert Maquire, MD
2003    Eugene deJuan, MD, and Wallace Founds, MD
2002    Dennis Davey, PhD
2001    Hilel Lewis, MD
2000    Debora Farber, PhD
1999    Tatsuo Hirose, MD, and Akitoshi Yoshida, MD
1998    Anita Hentrickson, PhD
1997    Jerry Shields, MD
1996    Akimichi Kaneko, MD
1995    Enrique Malbran, MD
1994    Alan C. Bird, MD
1993    Thaddeus Dryja, MD
1992    Alan M. Laties, MD
1991    John P. Sarks, FRCS, and Shirley H. Sarks, FRCS
1990    Neville N. Osborne, PhD,Dsc., and Berndt J. Ehinger, MD
1989    David Hubel, MD
1988    Denis Baylor, MD
1987    H. Gobind Khorana, PhD
1986    Shomi Bhattacharya, PhD, and  Alan F. Wright